::: Personal opinion
About riding the 701 – and why nobody was telling me about the fun?
In my »Bucket List No 2« video – beside riding in Cape Town – I describe my feelings to ride the Husqvarna Vitpilen 701 and mention the Husqvarna video ads about this model when the Vitpilen and Svartpilen were unleashed to the world some years ago.
To be honest, those video ads I didn't understand – because I absolutely didn't feel spoken to. What is astounding, because after riding the 701 as a Supermoto and as a Streetbike several times, first not by choice more by luck, I really think for myself, this bike would really fit me very well, should stay in my garage. Especially the Vitpilen. She is unique, powerful and for my personal motorcycle life she would be mostly a perfect choice. Her only opponent would be the 701 Supermoto.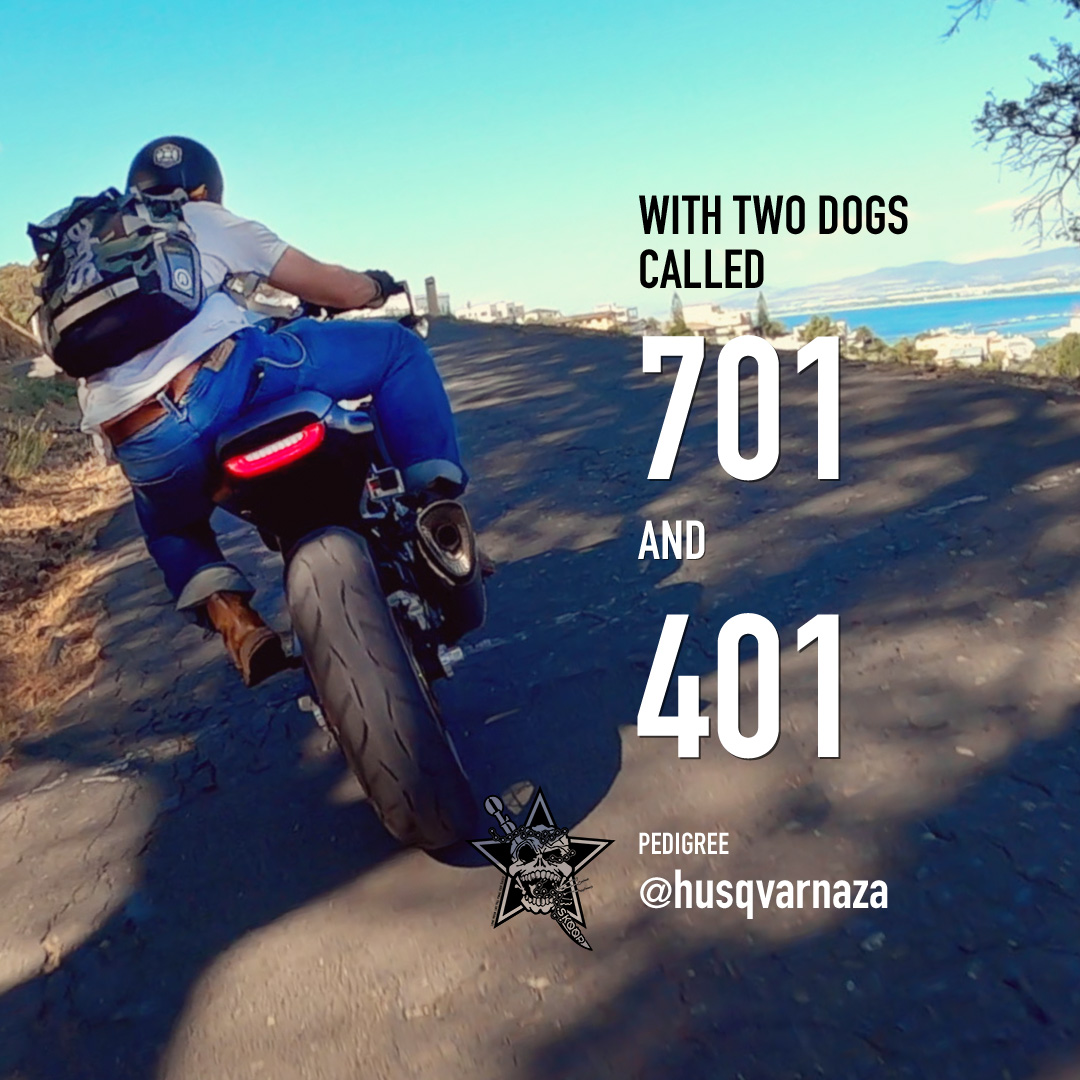 I follow some interesting e-bike manufactures too. Yes, I also find those bikes interesting. Not from the ecological view – I think this topic is in comparison to modern fuel engines much overrated and sometimes totally wrong argued – but from the »Feel Good – Feel as a Rider« point. And when I see pictures and videos on there social media accounts – then I see often wheelies, jumps, speed and a »Have Fun« message. All those things that me as a motorcyclist turn on and I miss frequently in »normal« bikes ads.
Currently I have no intention to buy an electric motorcycle – not out of some refusal of the drive technology – it's much more simple: There is no model who gives me a wow effect, a must have in the stomach and »take my money«.
The 701 would. But – as mentioned above – I was not the target group of the marketing. Just by luck and my own impression »looks like a cool bike« I got in contact with her. This then makes up only two solutions: I'm an outsider when it comes to motorcycling or – the marketing is wrong.
When I see the fun factor with which e-bikes are advertised – in my opinion the marketing of »normal« motorcycles should give the »stomach-feeling« of their target group much more attention and should break out of their self-proclaimed limits how motorcycle riders have to be.
Steven Flier
Motorcycle Enthusiast
»Sometimes I have a story to tell«
»Thank you!« to Woodstock Moto Co and Husqvarna Motorcycles South Africa for the chance to ride the 701 in beautiful Cape Town.