🇩🇪 🇬🇧 DANKE an Philipp Schnizer und seine Schnizer Schreinerei Manufaktur aus Hohenstein – 🖤 – dass ich für ihn diese Plakatwand in ihrer Aussage wie in Grafik entwickeln und gestalten konnte. Wie auch für seinen Mut in dieser Zeit, in welcher der gesellschaftliche Zusammenhalt immer weiter auseinander zu brechen droht, mit diesem für alle geltenden »Gruß des Willkommens« ein Zeichen für »Mensch bleiben« zu setzen.
THANK YOU to Philipp Schnizer and his Schnizer Schreinerei Manufaktur aus Hohenstein – 🖤 – that I could develop and design this billboard for him in statement as well as in graphics. As well as for his courage in this time in which the social cohesion threatens to break apart more and more, to set a sign with this valid for all »greeting of welcome« to »stay human«.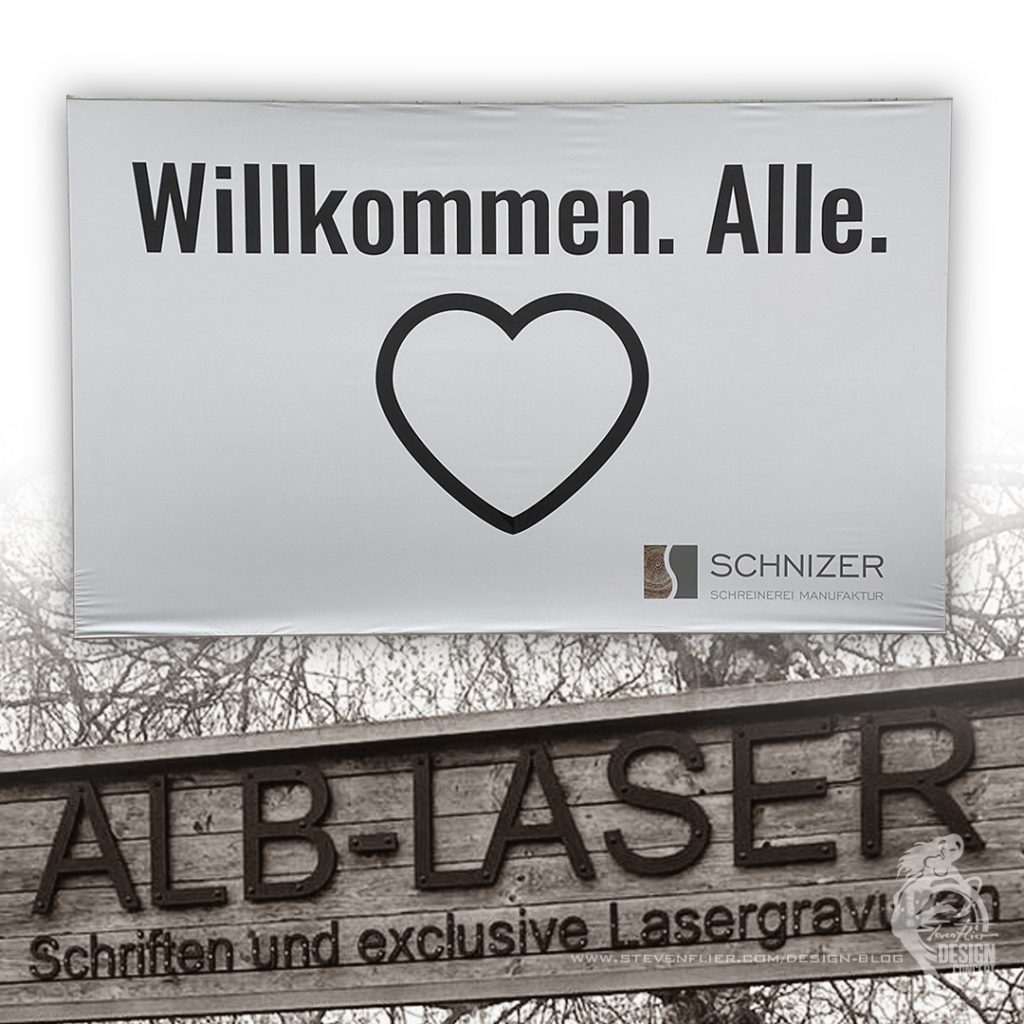 ♣️ Thank you for your like or follow for my work shown here. Appreciate it very much!
♠️ If you are interested or in need of a really unique concept and realization: Contact me by mobile for a first and absolutely free talk about your idea or let us exchange over the known messengers. All links for contact in my BIO.