A »Free Hugs« and »Spread Love« Valentine's Day message – 💜 – from my »Last Teddy Standing« series. In »Casual« as »Krav Maga*« Style. And not only for Valentine's Day.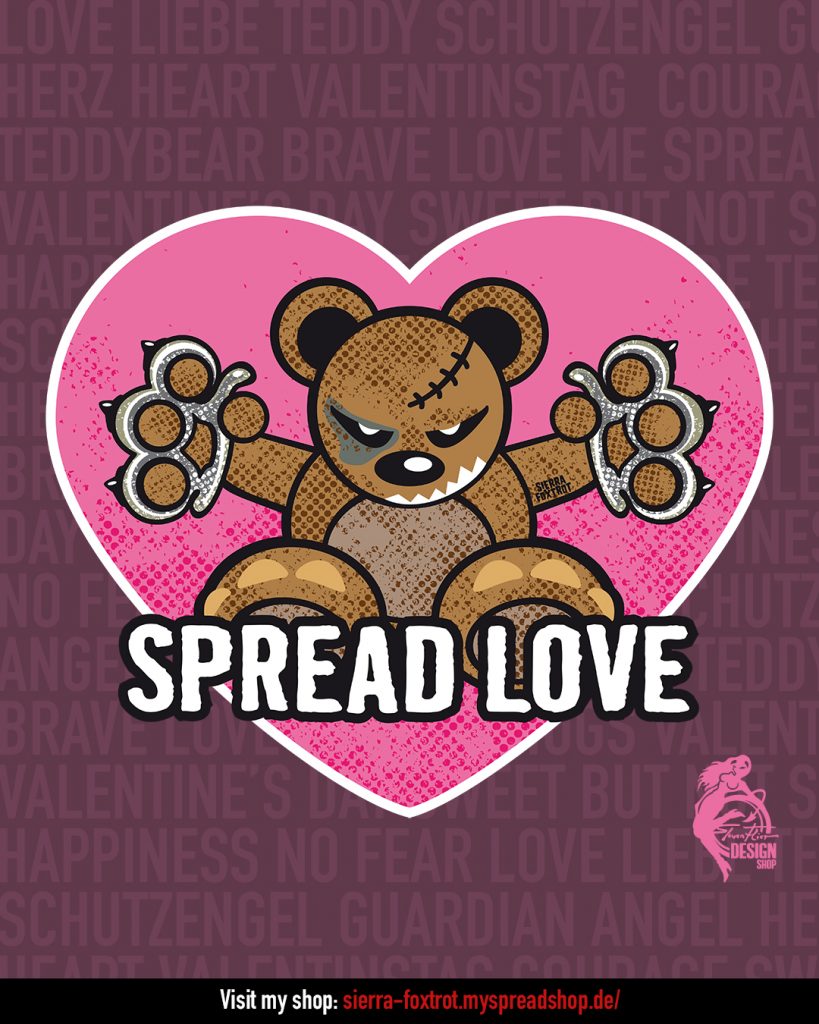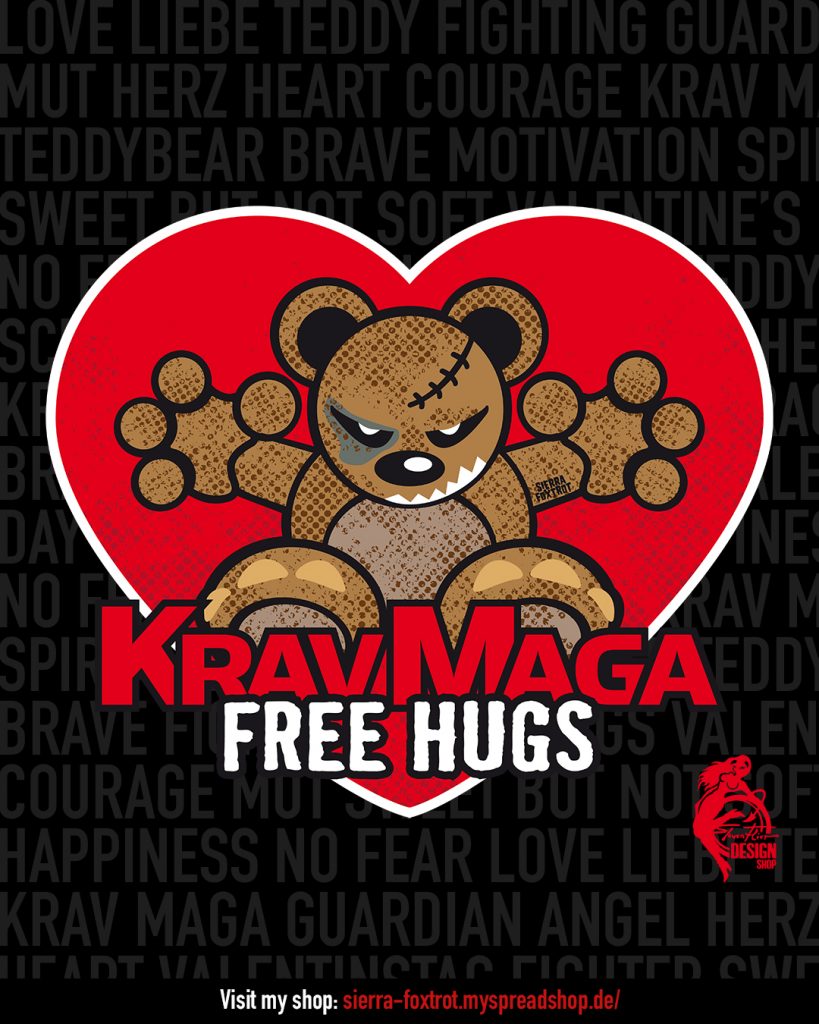 About my »Last Teddy Standing« designs – 🧸 – we live in »interesting times« and sometimes one's own hard-earned inner calmness and friendliness, even the smile is mistaken by a person facing you as – let's put it politely – »soft«. And this is, from your point of view, a total misinterpretation of the whole situation this person is situated.
🖤 – All designs are available in my »Sierra Foxtrot« Spreadshirt-Shop
⚔️ – My personal keywords as a #freelance designer: #lovemyjob #creativityrules and #imakecoolshit – and my job is to get your ideas off the ground: concept, graphics, logo, illustration and storytelling.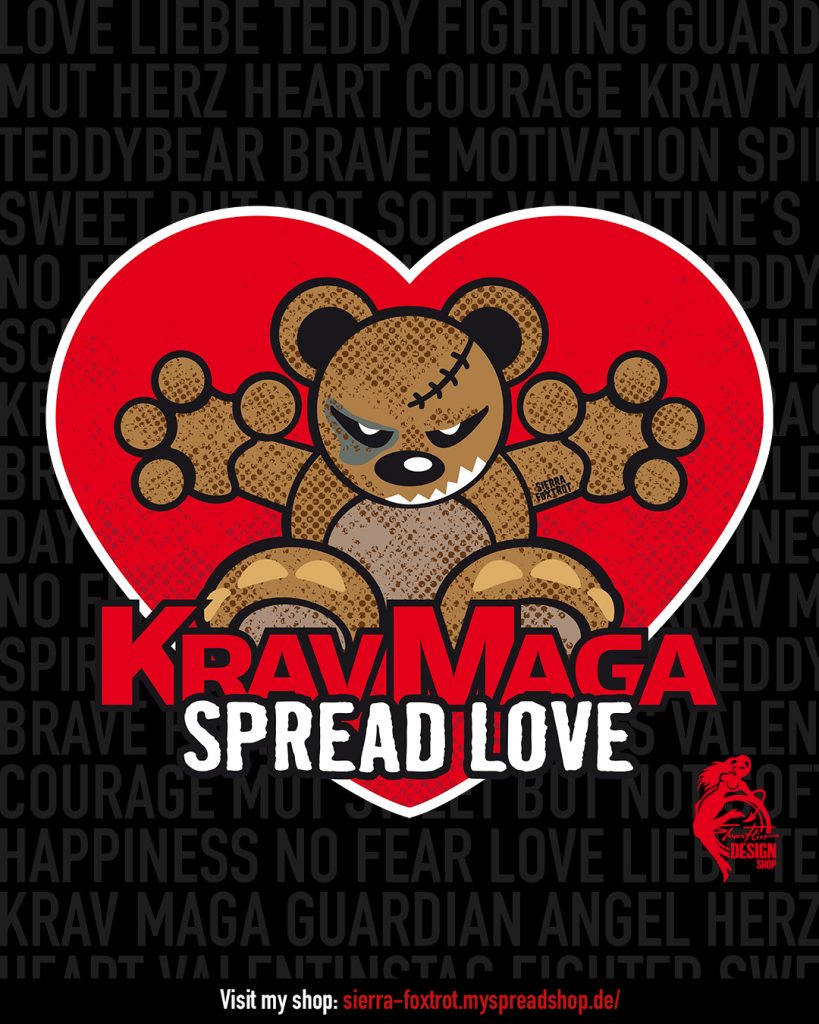 📸 – Btw.: For views and examples of my »Photoshop magic« (Dragons, Velociraptors and some other imaginatively stuff) – visit my private Instagram account: @stevenflier
🖤 – #supportartists – thank you for your »Like« and »Follow« to stay tuned about my work alongside the job as the Creative Director of one of the largest and most beautiful motorcycle events in Europe: The Glemseck 101 – ⭐️ – in times like these, I appreciate it all the more! – ⭐️
Your Steven
*Since I myself have been practising this »sport« for years: Sportschule Schwager 🤜🤛
Instagram Studio: @stevenflier_design
Facebook Studio: Grafik Atelier Steven Flier
Spreadshirt Shop: Sierra Foxtrot
Artwork Shop: Printler | Steven Flier