My »Fat Bike LOVE – 🖤💀 – Skull« Designs for fat bike explorers, riders and lovers.

🏴‍☠️ Alle meine Fat Bike Motive – wie auch meine anderen Designs – findet ihr in meinem »Sierra Foxtrot« Spreadshirt-Shop
🏴‍☠️ All my fat bike design – as all my other designs – can be purchased in my »Sierra Foxtrot« Spreadshirt Shop
🔥 Danke für eure Unterstützung in dieses Zeiten! 🙏
🔥 Thanx a lot for your support in this times! 🙏
#supportartists
#supportsmallbusiness
#supportlocals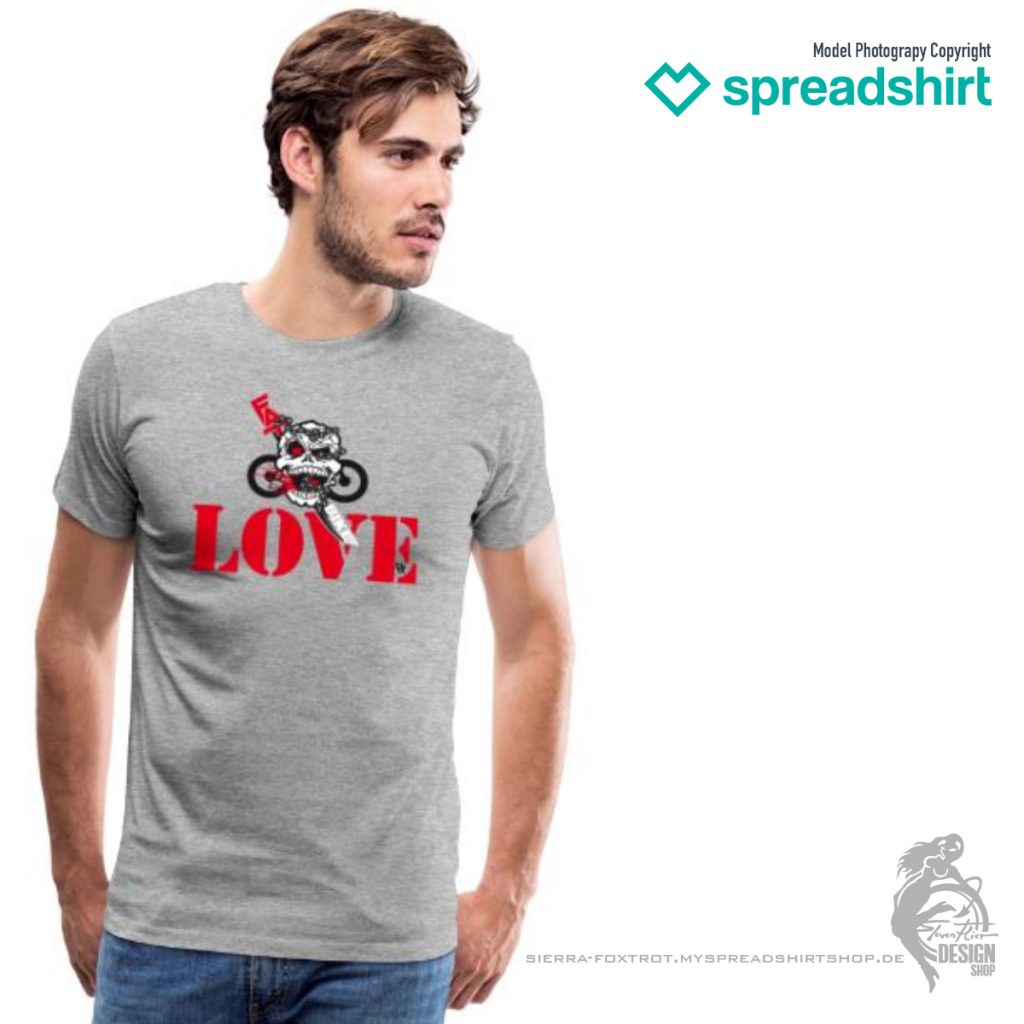 👉 Nutzt das Spreadshirt Design Tool um euer ausgewähltes Motiv exakt nach euren Wünschen und auf jedem anderen angebotenen Produkt zu drucken. Für euch selbst oder als ein schönes, personalisiertes Geschenk!
👉 You can use the Spreadshirt design tool to have the particular design printed exactly according to your wishes and on every product offered. For yourself or as a great personalized gift!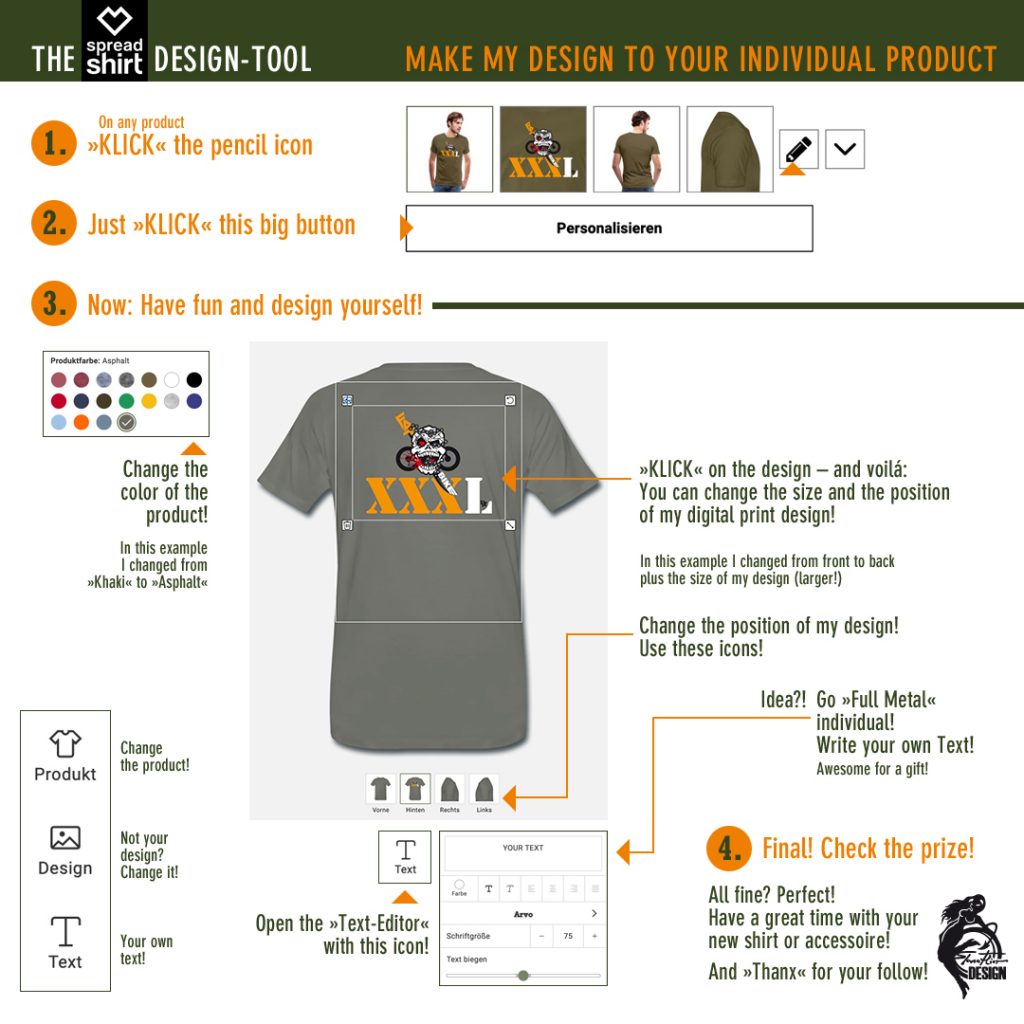 ⭐️ Zur Qualität: Alle hier gezeigten Motive sind »Digital Druck«. Wenn ihr meinem privaten Instagram Account folgt – @stevenflier – seht ihr mich oft eines meiner eigenen Fat Bike Motive tragen. Gedruckt auf dem Spreadshirt Standard Premium T-Shirt. Besonders im Sommer. Unter dem T-Shirt trage ich ein leichtes Sport Shirt. Ich wasche diese regelmässig – gewendet – bei 30 Grad und Form und Farben sind immer noch top!
⭐️ About the quality: All shown designs are »Digital Print«. If you follow my personal Instagram account @stevenflier – you see me often wear my own fat bike designs printed on the standard Spreadshirt Premium-T-Shirt. Especially in summer. Under the T-shirt I wear always a light sports shirt. I wash these – turned – regularly at 30 degrees and shape and colors are still great!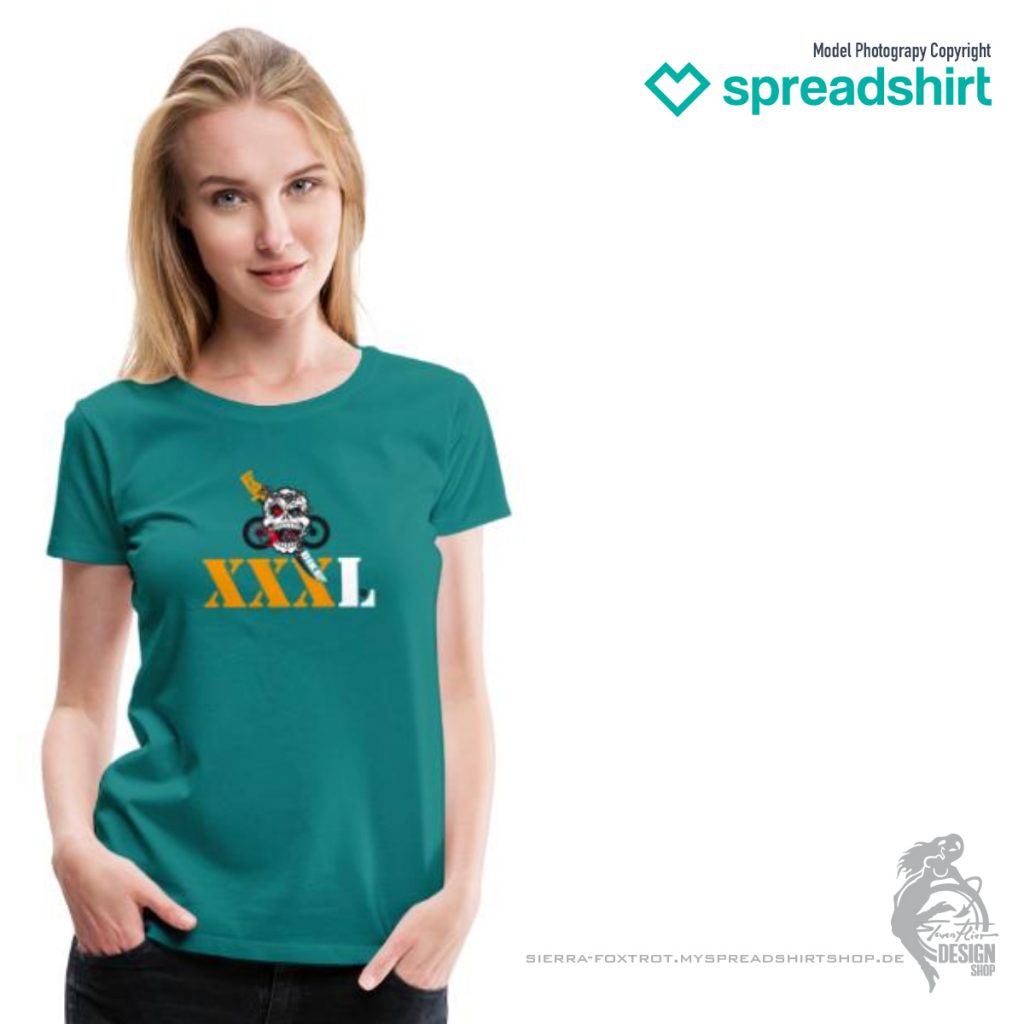 🔥 Ich bin Profi in meinem Job als Designer – kontaktiert mich für eine Cooperation – ⚔️ – oder wenn ihr ein cooles Logo oder Label benötigt. Es ist mein Job wie auch meine Leidenschaft! Besonders wenn ihr selbst im Bereich Mobilität oder Action unterwegs seit.
🔥 I'm a professional designer – contact me for cooperation – ⚔️ – or if you need a cool label or logo. It's my job and my passion! Especially if you are in any kind of mobility or action 🔥
Steven – Fat Biker & Designer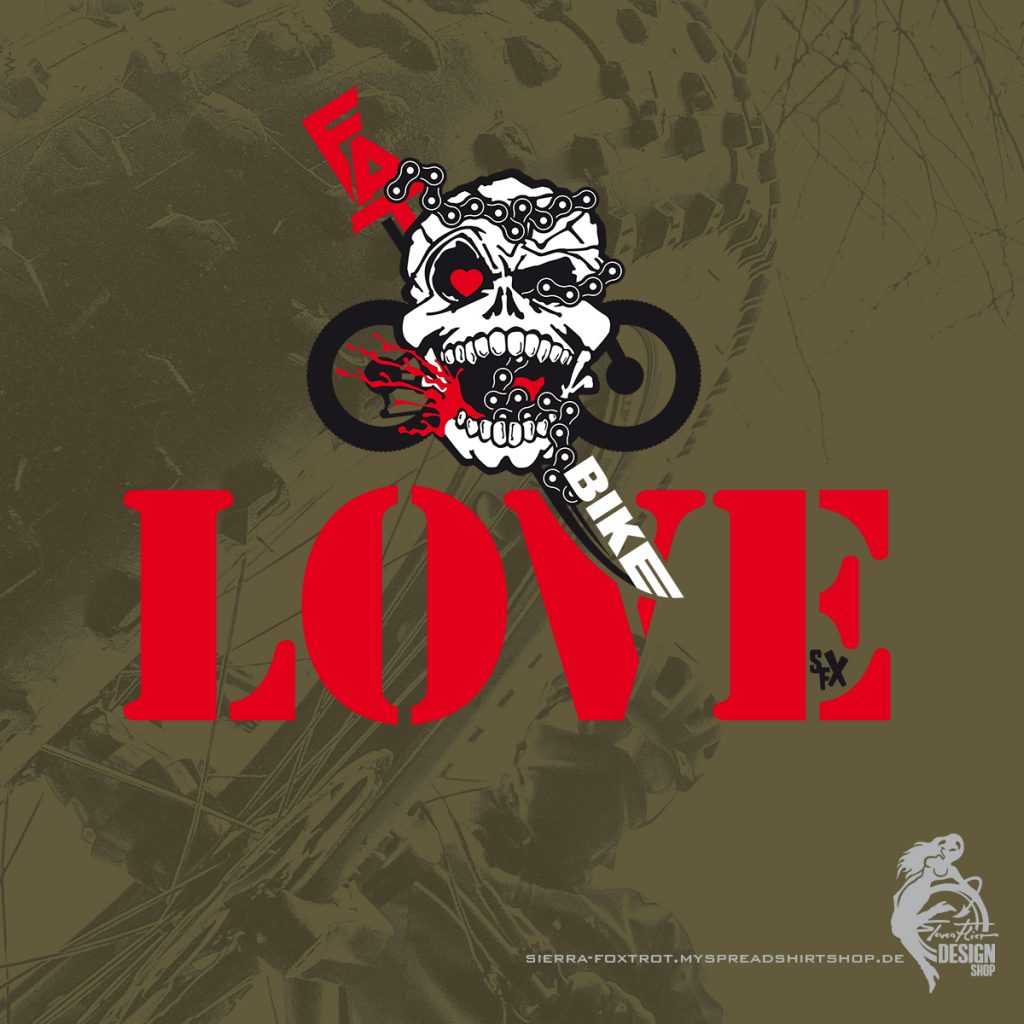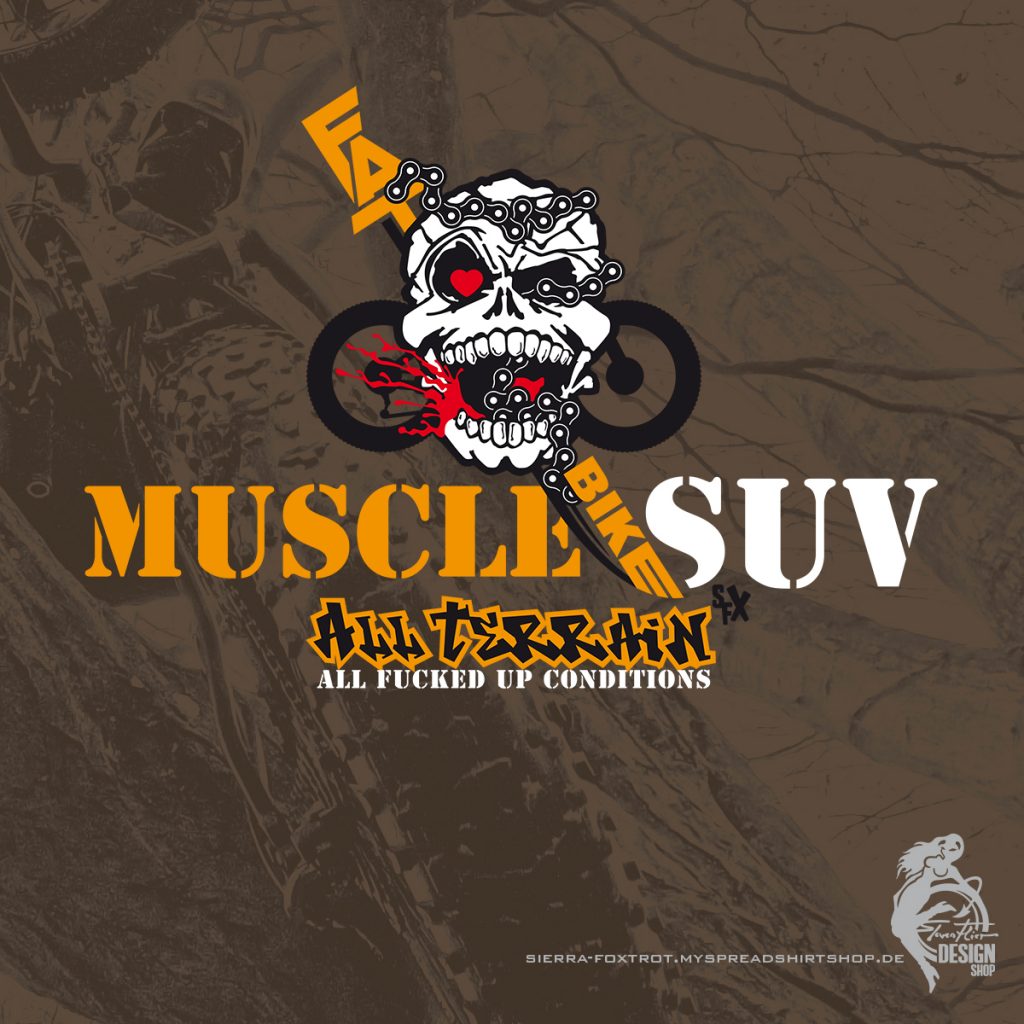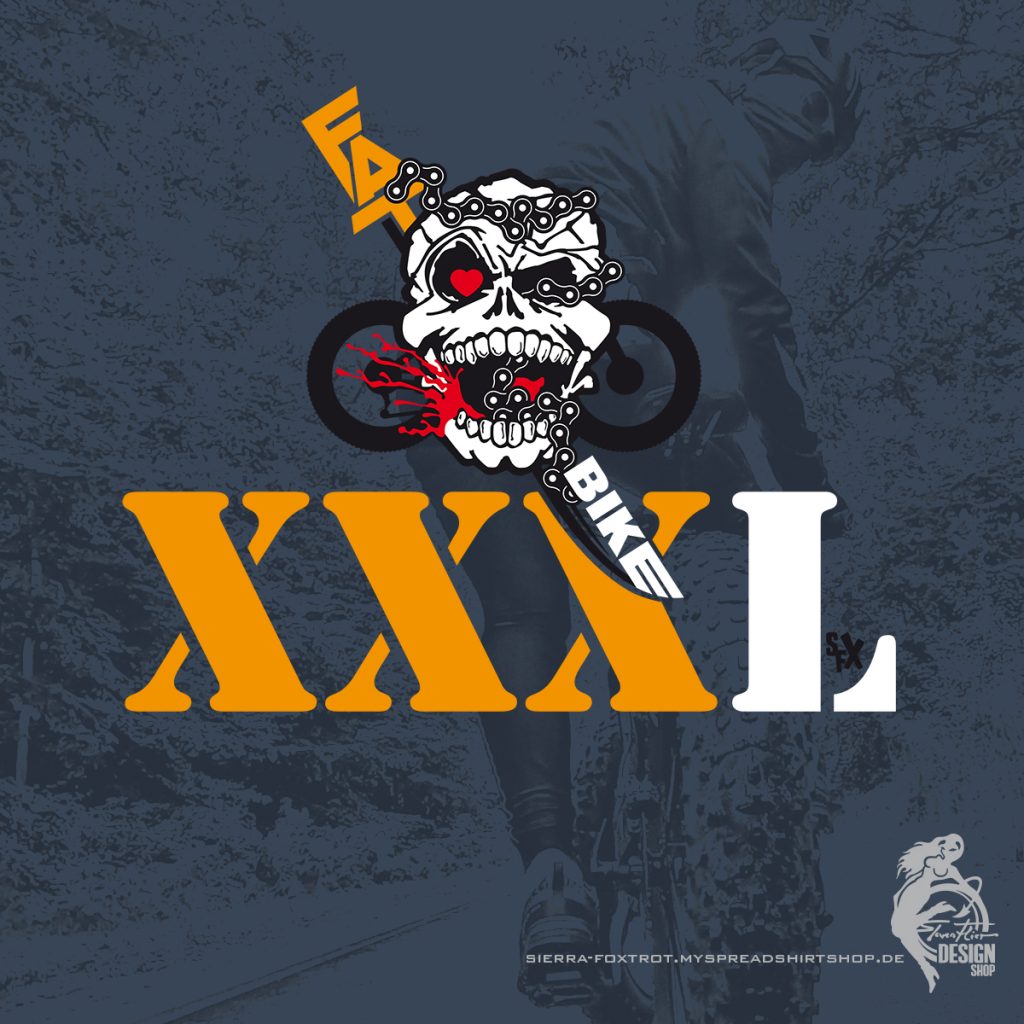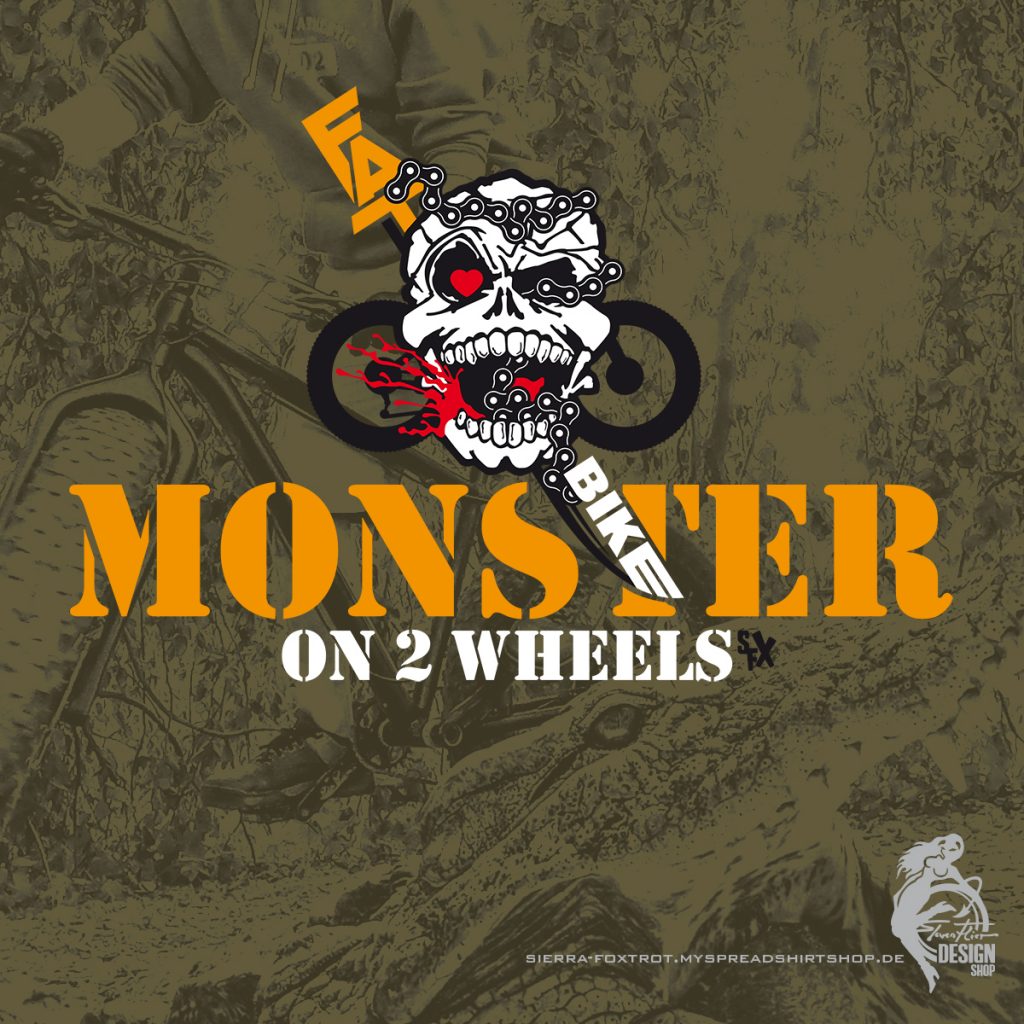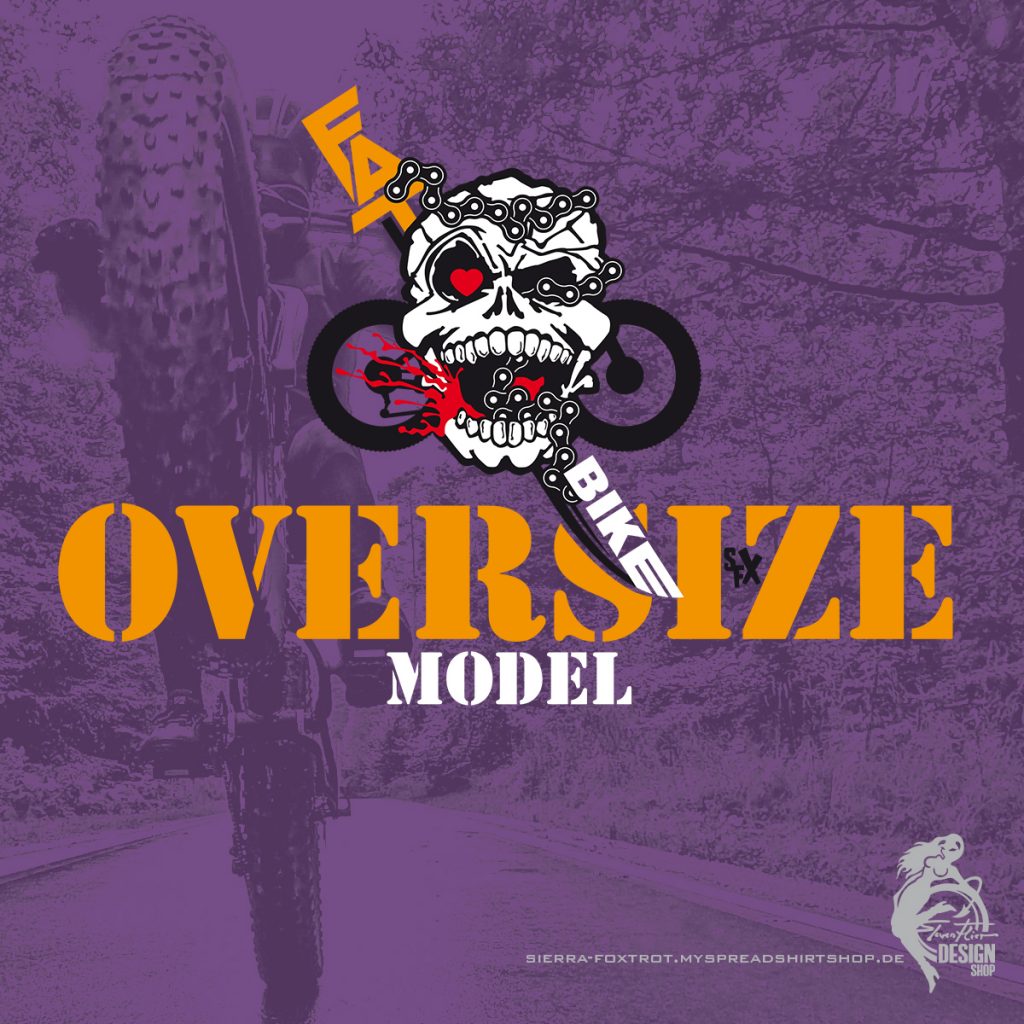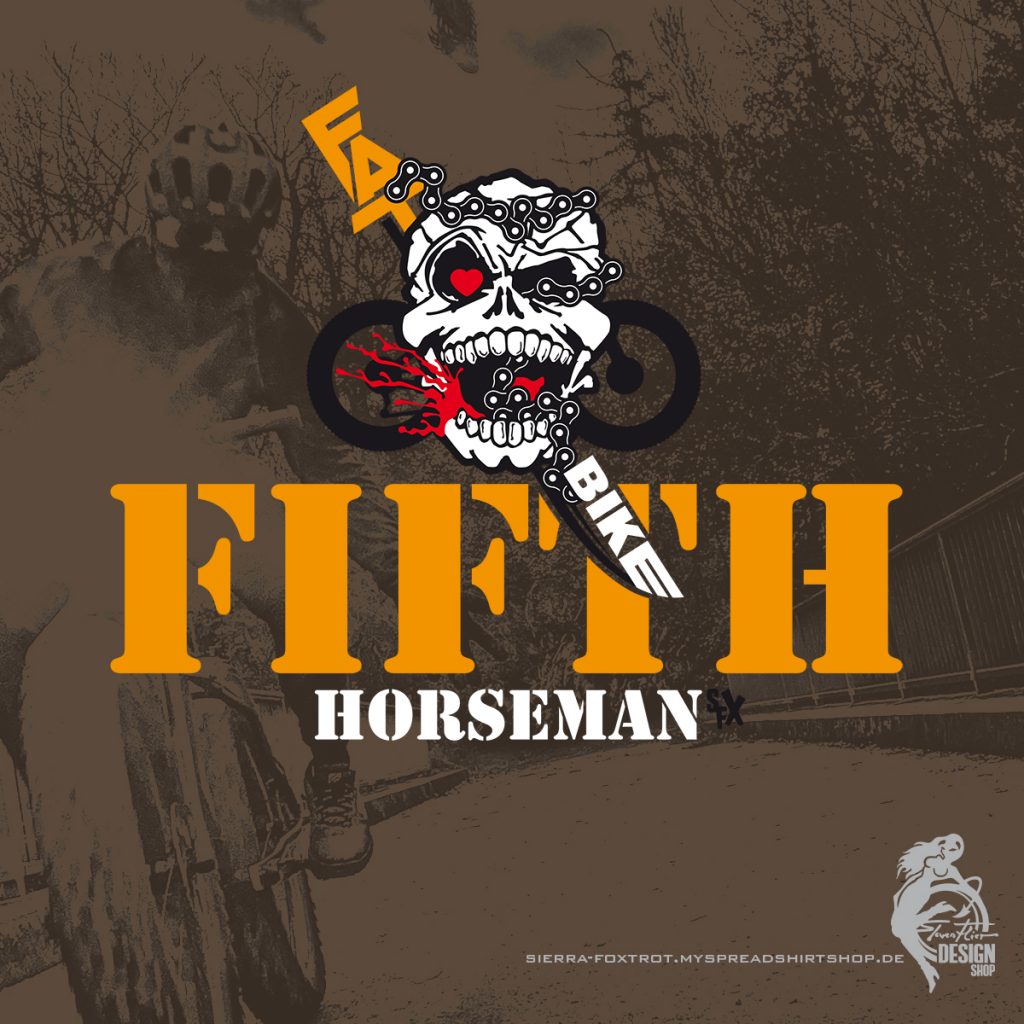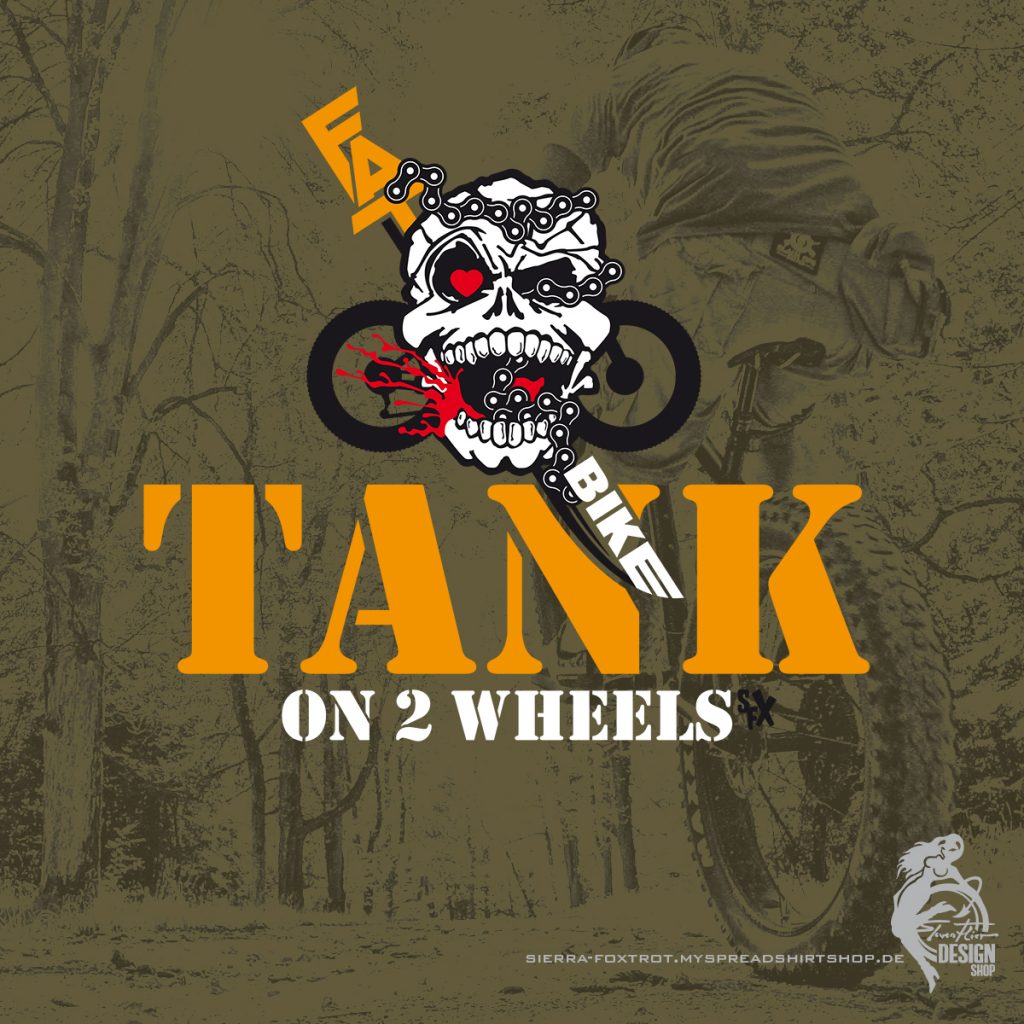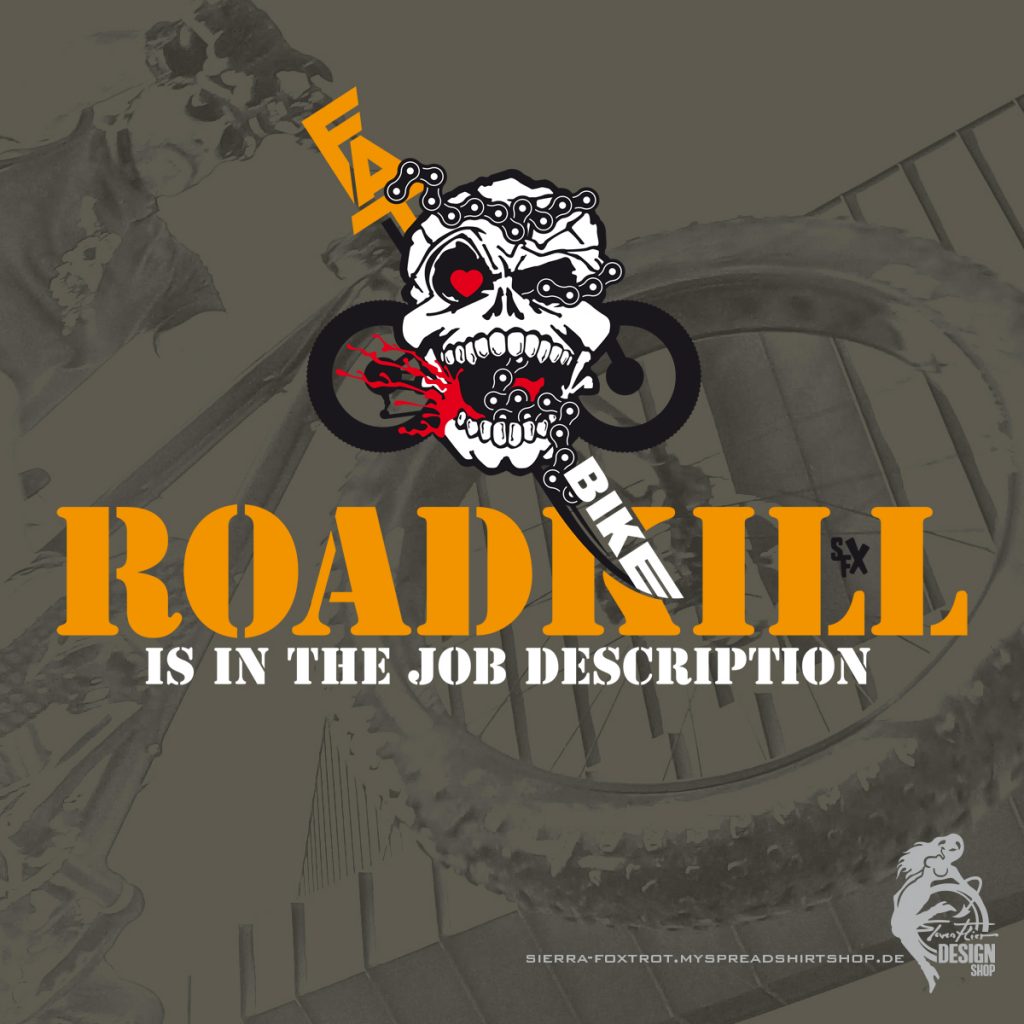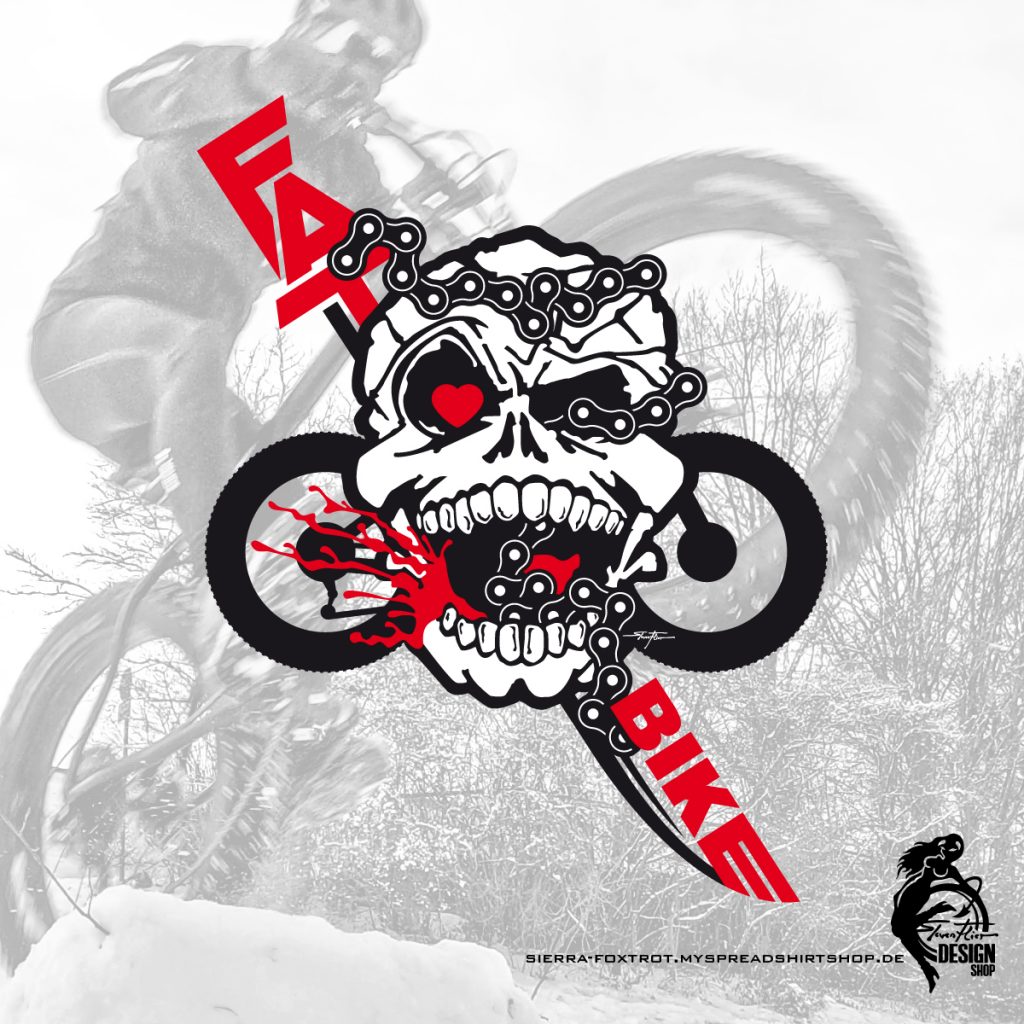 One of the »love'n'hate« 😇😈 things about being a designer – when you're passionate about something – 😇 – like I am about riding my fat bike, there comes a point when the little devil gets involved – 😈 – and screams: "Design something!" For me and always loud: "Something fat, provocative, sharp – maybe some blood too!"
If you follow my personal account @stevenflier you may know that I don't do, never done, in rainbows and unicorns. In my opinion, especially when it comes to this kind of sports and action in which there is always the possibility of breaking bones – you must be a bit of crazy in your head first. And then you have to master this craziness by controlling yourself. For you own good as for the others in the action as your loved ones. So yes, if there are only my own rules to respect – I love to work with this little bit of craziness because real passion is always a dance on the sharp edge of »love'n'hate« 😇😈
Thanx for your follow – 🖤 – appreciate it very much – 🖤 – and your support by buying one of my designs! Every sale honors my intention and – fills my fridge – 😌