Ein Highlight für jede Garage oder Petrolhead-Höhle – 🏁
A highlight for every garage or petrolhead cave – 🏁
Mein offizielles »Glemseck 101 RELOAD22 Plakat« in A1 (84,1 x 59,4 cm) – als lichtbeständiger wie edler »Alu-Dibond« Druck. Weitere Infos dazu in den Bildern.
My official Glemseck 101 RELOAD22 poster in A1 (84.1 x 59.4 cm) – as a light-resistant and precious »Alu-Dibond« print. More info (German language) in the pictures.
Die zwei Bilder zeigen die »SignBike Garage« meines Freundes Igor Teeken, Teilnehmer im 101 Classic Racer Sprint 2022 auf seiner wunderschönen »Bakker Suzuki«, in welcher einer der bisher drei produzierten A1 Drucke dieser Art hängt – Danke für die Bilder Igor!
The two images show the »SignBike Garage« of my friend Igor Teeken, participant in the 101 Classic Racer Sprint 2022 on his beautiful »Bakker Suzuki«, where one of the three A1 prints of this kind produced so far is hanging – thanks for the pictures Igor!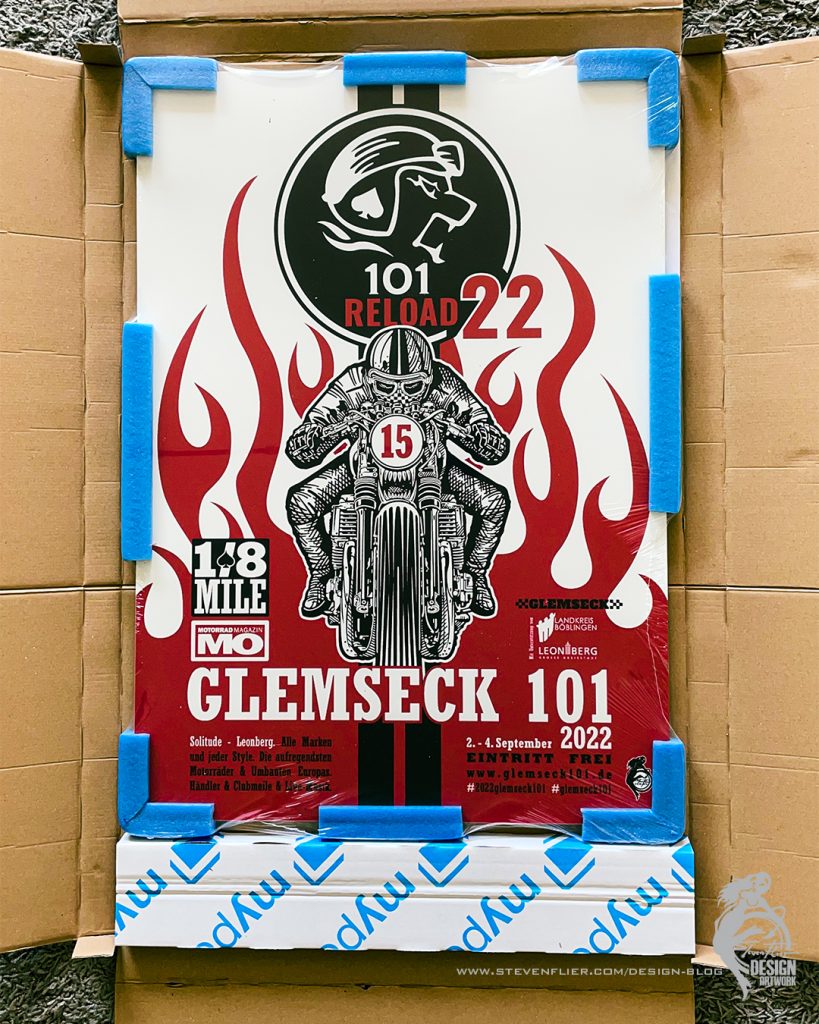 Preis inkl. MwSt.: 180 € plus Versand (9,99 €) – Stand: Nov. 2022
Price incl. VAT: 180 € plus shipping (9,99 €) – Status: Nov. 2022
Bei Interesse schreibt mir eine eMail mit eurer Postanschrift!
steven@stevenflier.com – ich antworte zeitnah.
Die Produktion und der Versand erfolgt über myposter
If you are interested, write me an email with your postal address!
steven@stevenflier.com – I will answer promptly.
Production and shipping via myposter.

::: Bezahlung: Vorkasse | Payment: Prepayment
– Per Überweisung | by bank transfer
– Über PayPal | by PayPal
Bitte gebt in eurer Mail an, welche der beiden Zahlungsarten ihr bevorzugt. Danke! Informationen dazu dann in meiner Antwortmail.
Please tell in your mail which of the two payment methods you prefer. Thank you! Information on this topic in my reply email.
Sobald der Betrag überwiesen wurde, gebe ich euern »Art-Print« in Auftrag und ihr bekommt von mir eine Info-Mail wann es dann bei euch ankommt.
As soon as the amount has been transferred, I will commission your »Art Print« and you will receive an info-mail from me when it will arrive.

::: *Versand | Shipping
Der Preis von 9,99 € gilt für Deutschland und die meisten EU-Länder. Falls es keine Möglichkeit des Direktversand über myposter gibt – bitte bei mir anfragen. Vielleicht finden wir eine Lösung.
The price of €9.99 applies to Germany and most EU countries. If there is no possibility of direct shipping via myposter – please contact me. Maybe we can find a solution.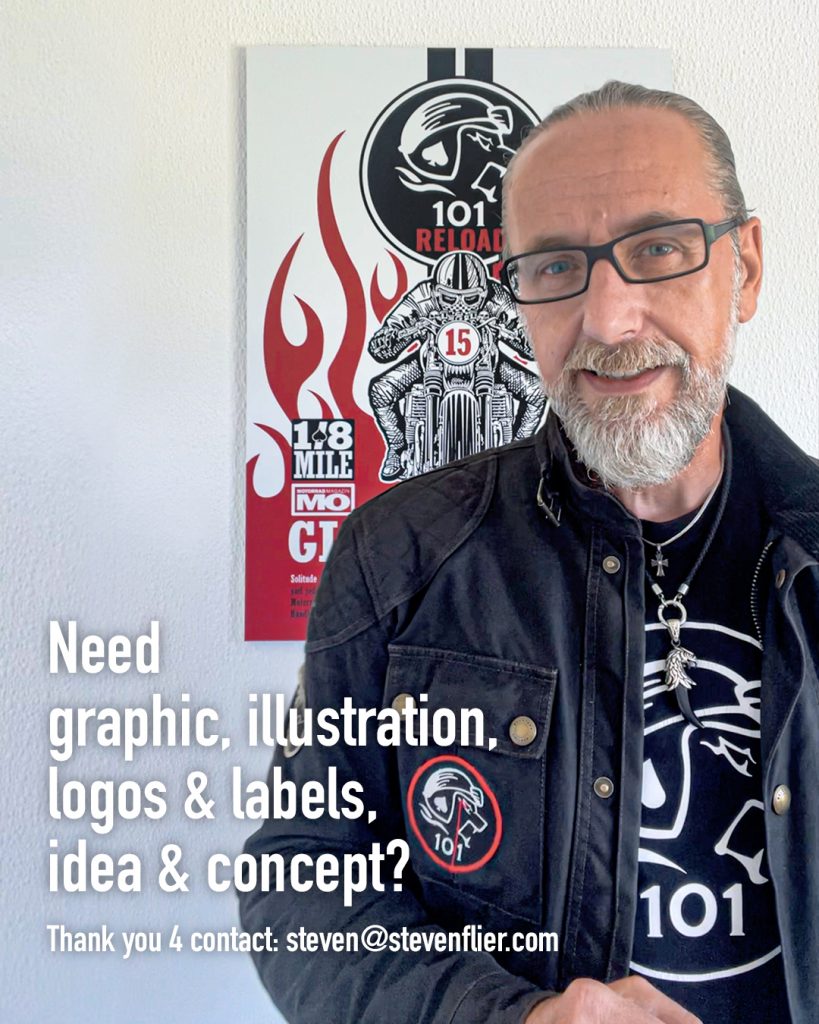 ::: Zum Schluss | Finally
Ich bin Freelance Designer: Gerne natürlich unverbindliche Anfragen wenn ihr Grafik, Illustration oder Unterstützung für eine Idee/Konzept benötigt.
I am a freelance designer: Of course I am happy to receive non-binding enquiries if you need graphics, illustration or support for an idea/concept.
Euer | Your
Steven Flier