Wichtiger Hinweis: Der letzte Versand in diesem Jahr erfolgt am Freitag dem 19. Dezember. Bestellungen die nach 10:00 Uhr an diesem Freitag eingehen – sorry, der Versand erfolgt dann erst ab dem 3. Januar 2021.
Important note: The last shipment this year will be on Friday December 19th. Orders received after 10:00 a.m. on this Friday – sorry, shipping will only start on January 3rd, 2021. For international shipment please also note: I ship with DHL – but I cannot guarantee that your lions will arrive in time for Christmas.
Best wishes, stay healthy and take care.
Steven – Dienstag / Tuesday 15.12.2020
—— ♠️ ——
Liebe Freunde und Fans des 101,
ich habe nochmals 200 Patches auf meine Kosten produzieren lassen.
Dear friends and dans of the 101,
I had another 200 patches produced at my expense.
—— 🖤 ——
An dieser Stelle auch einen »Großes Danke!« an all die 101 Fans welche die 1. Welle meiner Löwen vollständig ausverkauft haben.
At this point I also la »Big Thank You!« to all the 101 fans who sold out the 1st wave of my lions completely.
—— 🖤 ——
Diese »2. Welle« liegt nun bereit und meine »Bleeding Lion« Patches können wieder direkt bei mir bestellt werden! Dazu noch zwei Hinweise – wie zu meiner »1. Welle«:
This »2nd Wave« is now ready to go and my» Bleeding Lion «patches can be ordered directly from me again! Two points to mention – as for my »1st Wave»:
1. Ich bin kein Shop und mache den Versand für die Fans und Freunde des 101 nebenbei. Ich bitte beim Versand um etwas Geduld. Ich werde natürlich zusehen, dass Ihr, bei rechtzeitiger Bestellung, die Löwen dann zu Weihnachten auch unter dem Baum liegen habt!

1. I am not a shop and do the shipping for the fans and friends of the 101 on the side. About shipping, please be patient. Of course I will try to make sure that you, if you order in time, have the lions under the tree for Christmas!

2. Ich versende nur als Einwurfeinschreiben mit DHL Sendungsverfolgung! Diese Sendungsverfolgung ist teurer, bietet aber eine recht gute Sicherheit, dass die Löwen bei euch ankommen. Dies hat in der 1. Welle hervorragend funktioniert und wirklich jeder/jede hat seine/ihre Patches bekommen.

2. I only send as registered mail with DHL tracking! This shipment tracking is more expensive, but offers a good guarantee that the lions will get to you safely. This worked pretty well in the 1st wave and everyone got his / her patches.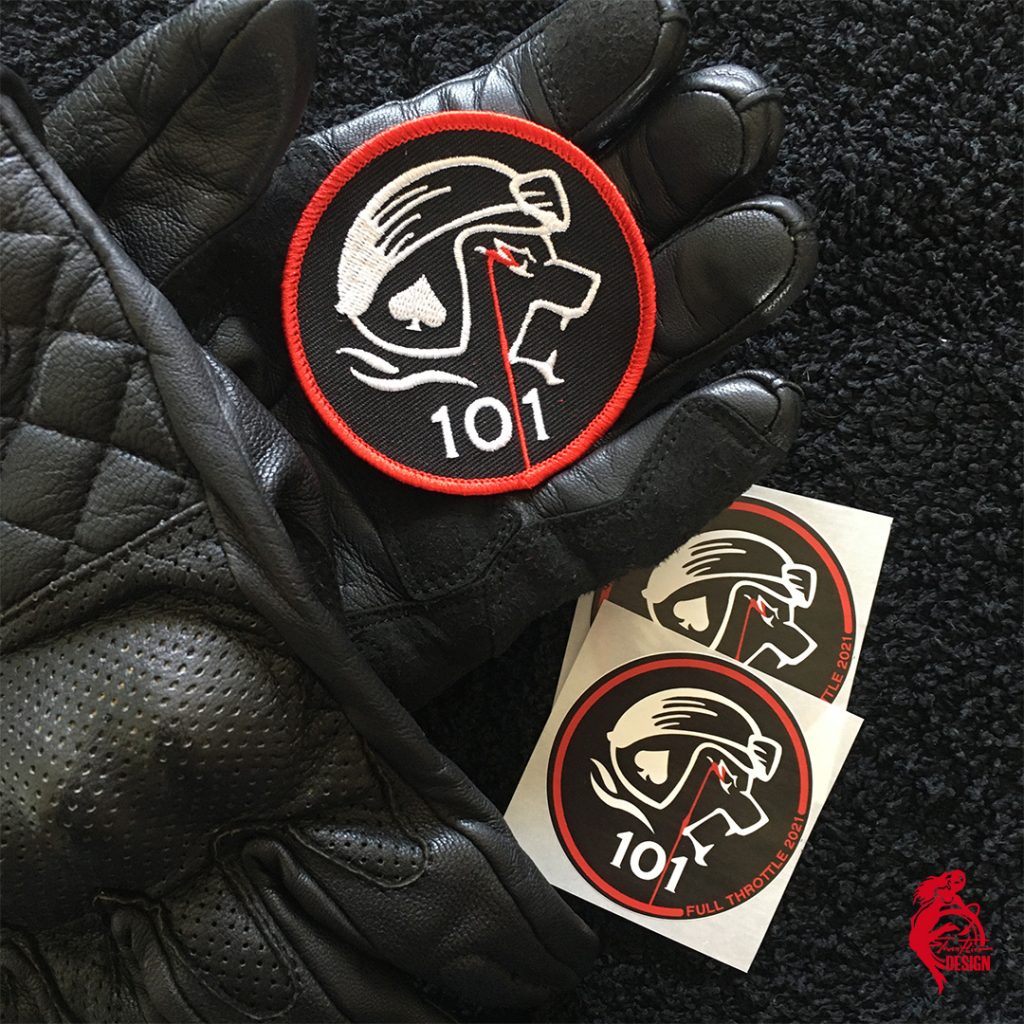 Wie kommt ihr nun an euren Löwen?
How do you get your lion now?
1. Schreibt mir eine eMail: Betreff »Bleeding Lion Patches«
2. Mit Name, Adresse und Anzahl der »Sets«
3. Bitte auch angeben ob Ihr per PayPal oder Banküberweisung bezahlen wollt
1. Send me an eMail: Subject – »Bleeding Lion Patches«
2. With name, address and number of »Sets«
3. Please also indicate whether you want to pay by PayPal or bank transfer
Meine / my eMail: steven@stevenflier.com
Bis »5 Sets« verschicke ich es euch auf Rechnung:
Zahlung NACH Erhalt eurer Löwen.
I send it up to »5 sets« to you on account:
Payment AFTER receiving your lions.
Ab »6 Sets« (Paket) bitte ich um Vorkasse.
From »6 sets« (packet) I ask for prepayment.
Preise und Inhalt | Prizing & content
Ich verkaufe Patches und Sticker NUR als »Package«: 6,00 Euro
I ONLY sell patches and stickers as a »package«: 6.00 Euro
1 Package »Bleeding Lion« beinhaltet / includes
1 Patch – 7,5 x 7,5 cm
2 Sticker – 6 x 6 cm
Hinweis: Der Patch sind zum aufnähen, nicht zum aufbügeln.
Please note: The patch is for sewing on, not for ironing on.
——————-
Verpackung & Versandkosten | Package & Shipping – »1 Set«
Standard DHL – Einschreiben | Registered Mail – Germany / International 4,00 / 5,00 Euro
Verpackung & Versandkosten | Package & Shipping – »2 bis/to 5 Sets«
Kompakt DHL – Einschreiben | Registered Mail – Germany / International 5,00 / 8,00 Euro
Verpackung & Versandkosten – »Ab 6 Sets«
Versichertes Paket DHL – Deutschland – 9,00 Euro
6 Sets or more – International packet on request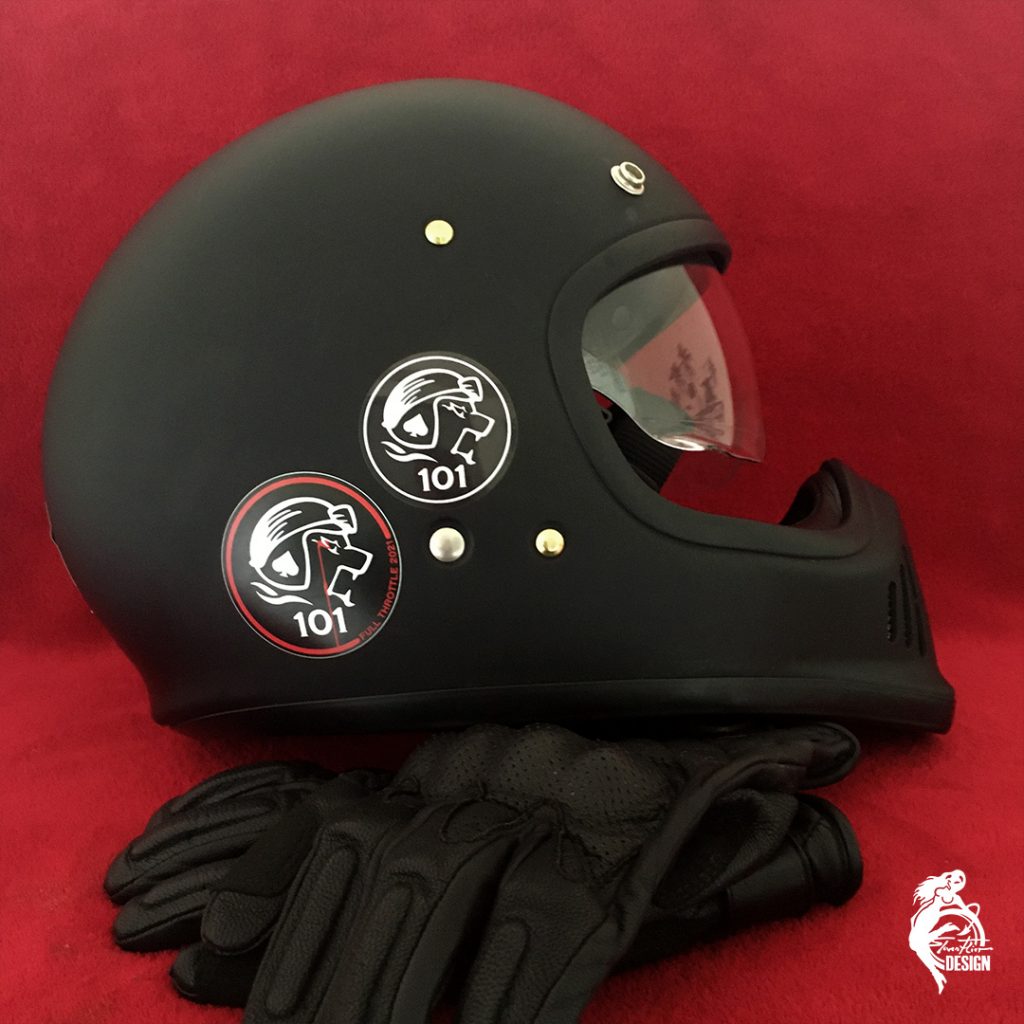 Patch und Sticker freuen sich auf einen schönen Platz! Auf meiner Belstaff und meinem SHOEI Ex Zero sieht mein »101 Bleeding Lion« jedenfalls verdammt gut aus.
Patch and sticker look forward to a nice place. In any case, my »101 Bleeding Lion« looks damn good on my Belstaff and my SHOEI Ex Zero.
Take care & stay healthy
Steven
Team Glemseck 101 & Motorcycle Enthusiast
Erste Welle meiner Löwen
First wave of my lions