Vorab: Vielen Dank an die vielen Fans die den Löwen bestellt haben. Er sollte bei euch allen schon angekommen sein. Stand Dienstag 23. Juni, noch 12 Sets sind zu haben.
Endlich sind sie angekommen. Patches & Sticker mit meinem »101 Bleeding Lion 2020«. Durch die Corona-Krise kommt es leider überall zu Verspätungen.
Finally they have arrived. Patches & stickers with my »101 Bleeding Lion 2020«. The corona crisis is unfortunately causing delays everywhere.
Ich habe 200 Patches und 500 Sticker auf meine Kosten produzieren lassen und ihr könnt diese direkt bei mir bestellen. Dazu noch als Hinweis: Ich bin kein Shop und mache den Versand für die Fans und Freunde des 101 nebenbei. Ich bitte beim Versand um etwas Geduld.
I produced 200 patches and 500 stickers at my expense and you can order them directly from me. As a note: I am not a shop and do the shipping for the fans and friends of the 101 on the side. About shipping, please be patient.
Ich verkaufe Patches und Sticker NUR als »Package«: 6,00 Euro
I ONLY sell patches and stickers as a »package«: 6.00 Euro
1 Package »Bleeding Lion«
1 Patch – 7,5 x 7,5 cm
2 Sticker – 6 x 6 cm
Hinweis: Der Patch sind zum aufnähen, nicht zum aufbügeln.
Note: The patch is for sewing on, not for ironing on.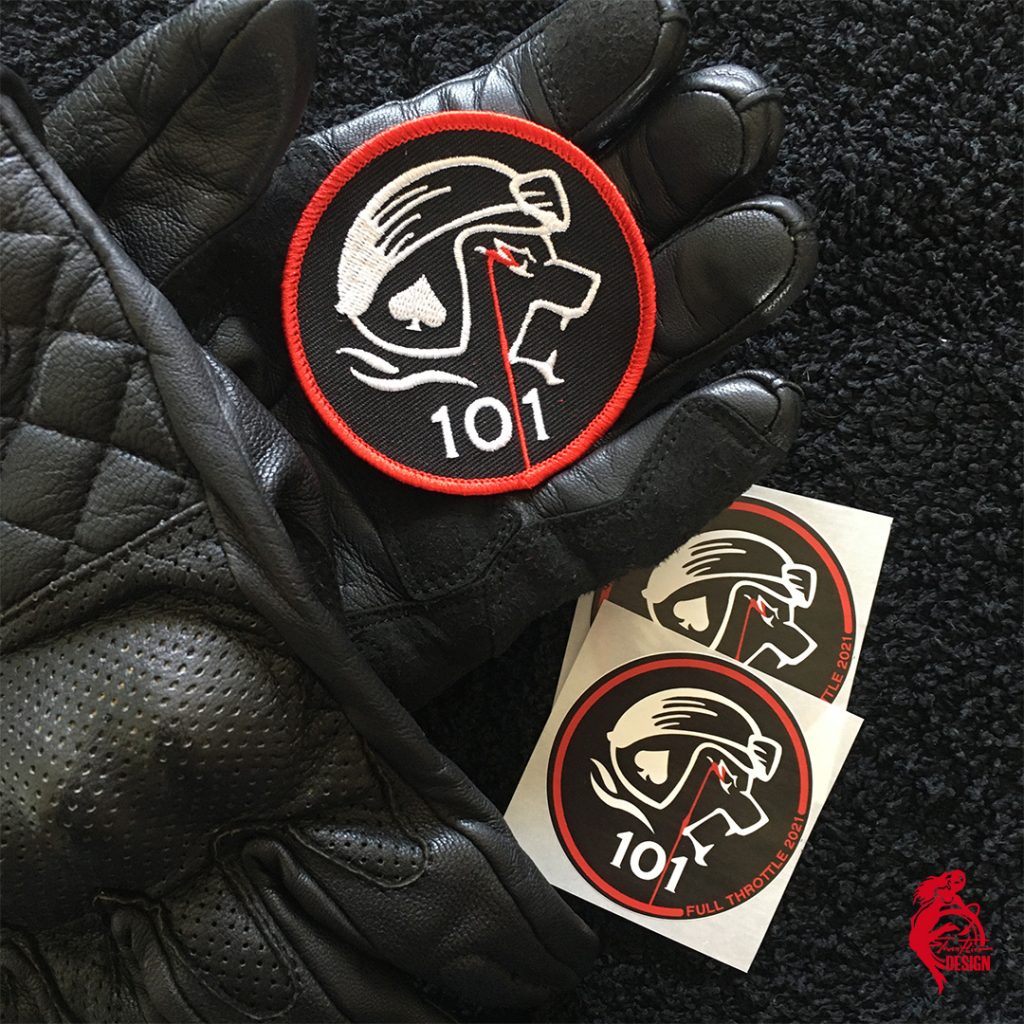 Ich versende nur als Einwurfeinschreiben mit DHL Sendungsverfolgung. (Ich hatte die letzten Wochen genug »Nicht angekommen« in meinem persönlichen Briefverkehr.) Eine Sendungsverfolgung bietet etwas Sicherheit, dass es bei euch ankommt.
I only send as registered mail with DHL tracking. (I have had enough »Not arrived« in my personal correspondence for the past few weeks.) Tracking a shipment offers some security that it will reach you.
Verpackung & Versandkosten | Package & Shipping – »1 Set«
Standard DHL – Einschreiben | Registered Mail – Germany / International 4,00 / 5,00 Euro
Verpackung & Versandkosten | Package & Shipping – »2 to 5 Sets«
Kompakt DHL – Einschreiben | Registered Mail – Germany / International 5,00 / 8,00 Euro
Verpackung & Versandkosten – »Ab 6 Sets«
Versichertes Paket DHL – Deutschland – 9,00 Euro
International packet on request
Schreibt mir eine eMail | Send me an eMail – »Bleeding Lion«
steven@stevenflier.com
Mit Name, Adresse und Anzahl der »Sets«.
With name, address and number of »Sets«

Bis »5 Sets« verschicke ich es auf Rechnung.
Ab »6 Sets« (Paket) bitte ich um Vorkasse.
I send it up to »5 sets« on account.
From »6 sets« (packet) I ask for prepayment.
Germany: Überweisung / bank transfer & Paypal
International: Nur Überweisung / only bank transfer
Dieser Patch und Sticker freuen sich auf einen schönen Platz. Auf meiner Belstaff und meinem SHOEI Ex Zero sieht mein »101 Bleeding Lion 2020« jedenfalls verdammt gut aus.

This patch and sticker look forward to a nice place. In any case, my »101 Bleeding Lion 2020« looks damn good on my Belstaff and my SHOEI Ex Zero.
Take care & stay healthy
Steven
Team Glemseck 101 & Motorcycle Enthusiast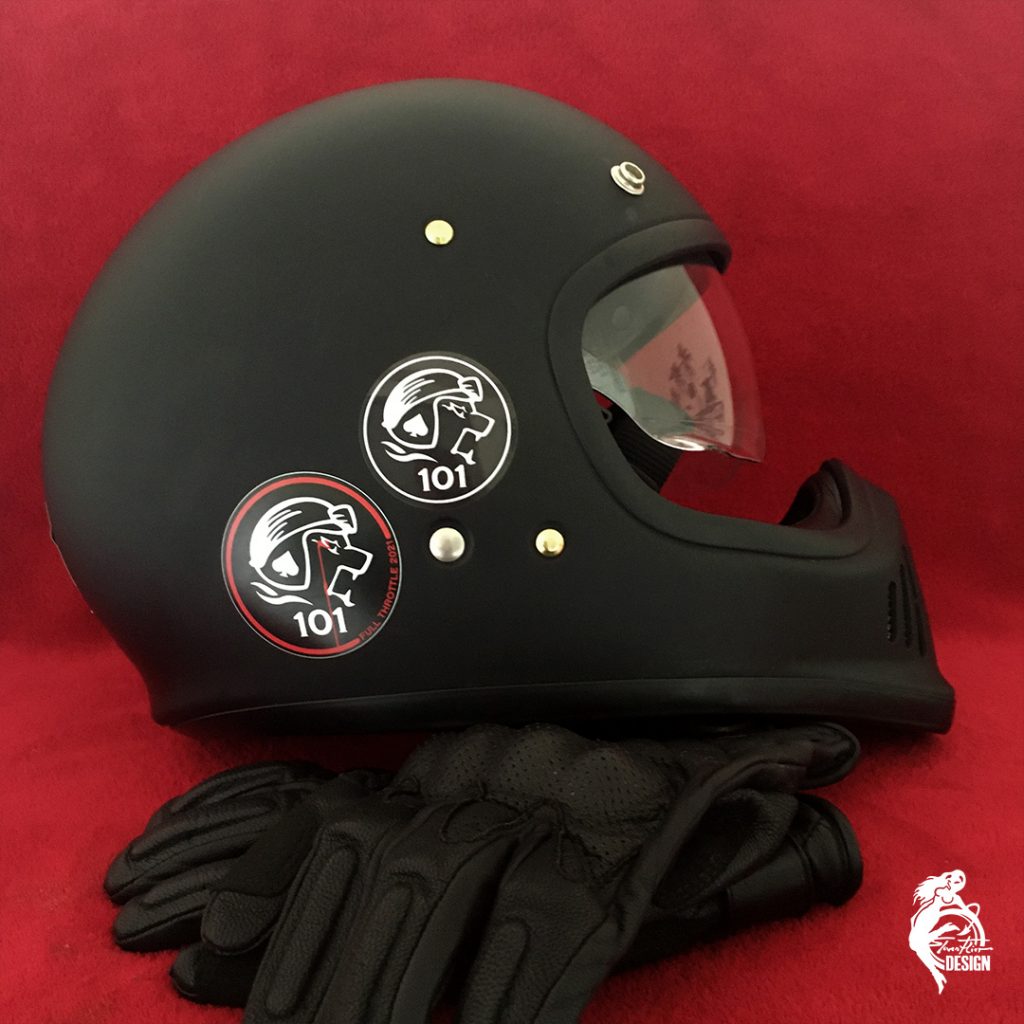 Erste Welle | First wave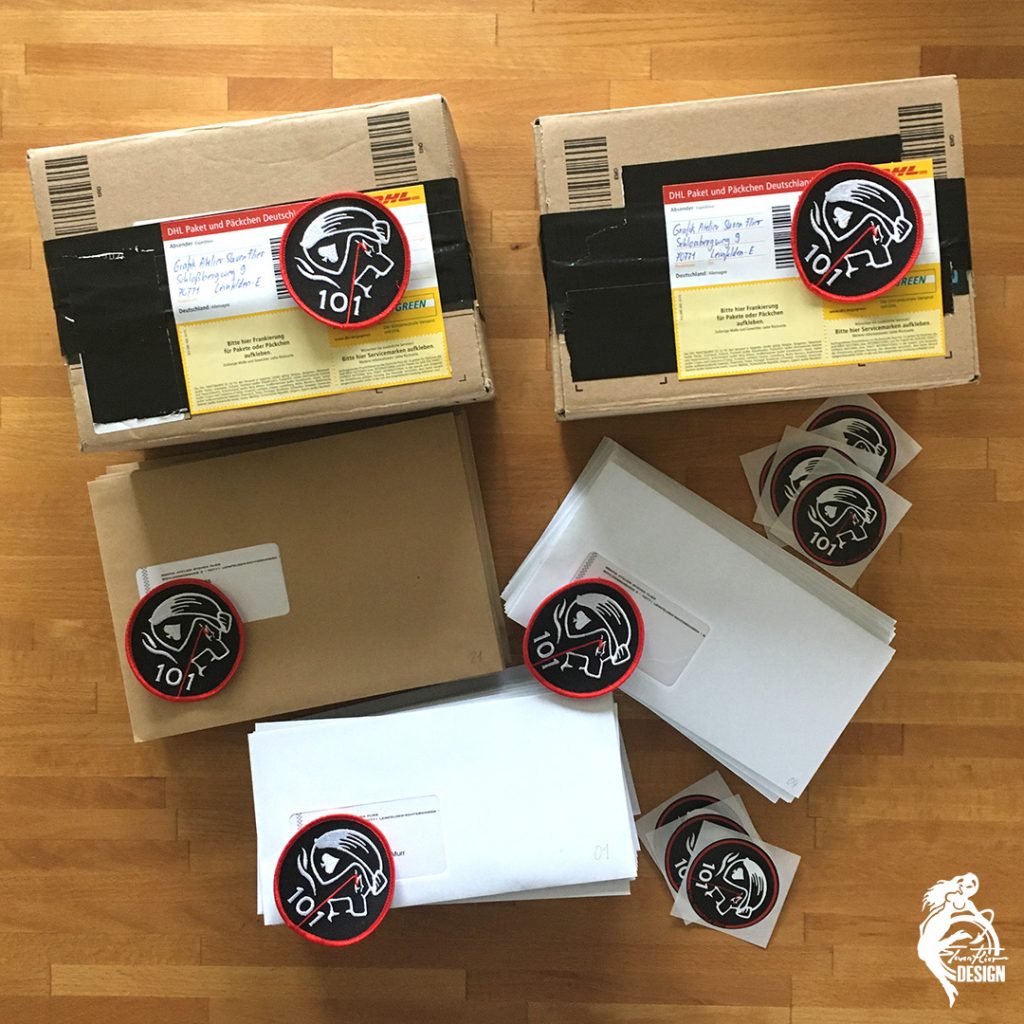 Zweite Welle | Second wave